What is intern.club?
intern.club is the largest community of interns by interns. We strive to create a space where students can discover and connect with each other.
Through our newsletter, we aim to find the best events, opportunities and resources that we believe will be most useful for interns.
Our community runs on Slack, with various channels as seen 👇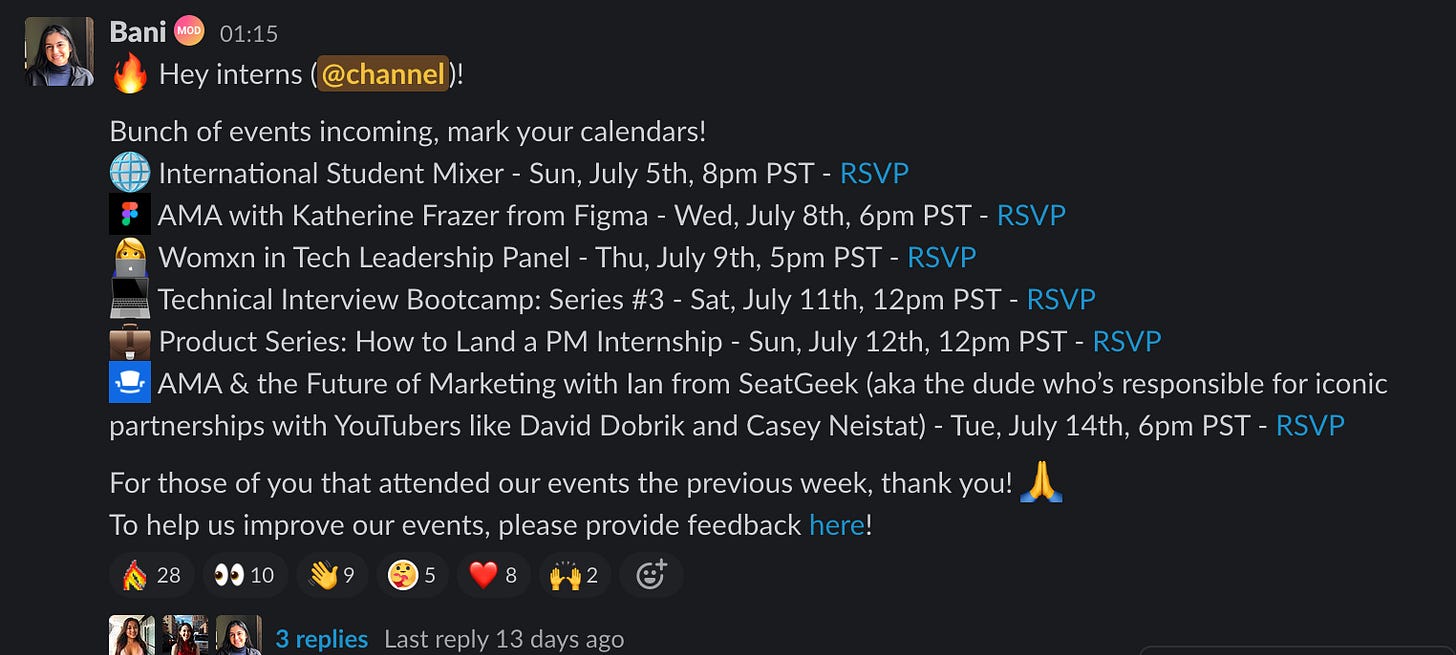 Our members love us

Since we are totally run by students, we are constantly aware of what it is that students want.
Cool events
We like to organize cool events that bring the best of the "adult" world to our community, as well as make sure that interns are able to connect with each other.
You can check out our events here
Stay up-to-date
You won't have to worry about missing anything. Every new edition of the newsletter goes directly to your inbox.
If you want to share a resource, reply to the newsletter, we read each and every one.
Be part of the intern movement
Be part of a community of people who are the same age as you and want to achieve the same things. Build your network early and watch it blossom.
Check us out on intern.club
Subscribe to intern.club